As I was considering what to write about today I really couldn't think of much to say.
The news is dominated by the near panic of the corona virus.  Am I concerned, sure I am.  I don't want anyone to be sick and in some cases die because of the illness and I hope that this scare is more of a scare than a pandemic.
I don't understand the panic buying of items that are flying off the shelf in stores.  Hand sanitizer and hand soap.  Stocking up on food and OTC meds I get but honestly toilet paper yes TOILET PAPER!  Need it you bet but to see videos of people filling shopping carts and then the arguments over squeezing someone else's Charmin.
I don't get it.
One popular brand of TP says to enjoy the go!  Be honest I can think of many many many and many things I enjoy than ENJOYING MY GO!
I will agree with many experts that it might be time to get away with the handshake greeting.  One Dr. suggest going all Start trek Spock by doing the Vulcan greeting sign and saying "Live long and prosper"
But I prefer another space alien greeting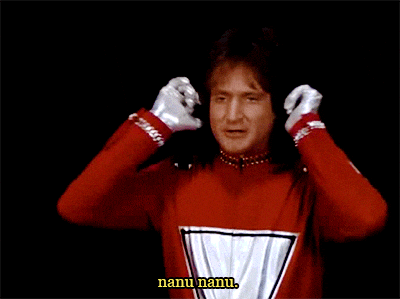 NAN NOO NAN NOO
ON TODAY'S SHOW
STUPID NEWS
LAFF LINES