I have not flown in a plane in about 20 years and during that time laws have changed because of the attacks on America.
Now we have to be screened to get on a plane.  I just hope I get a TSA agent who is understanding and patient.
A metal scan would find screws in my foot and hand, a metal knee and now a steel plate and screws in my neck.
So if I fly I will arrive at the airports 5 hours early just to go through the TSA screening.
Today I read that TSA agents had found a record amount of guns during the search process.  A rise of 20 percent.
That is scary!  But TSA agents also find unusual and sometimes dangerous things.  Here are some strange ones.
A chastity belt!  Yep no mile high club here.
A knife mounted to a walker.
A grenade launcher with no grenades.  But in Texas they found grenades.  In Denver TSA agents found a novelty grenade stuffed with illegal drugs.
A cell phone that was actually a stun gun.  In another case someone found a way to make a tube of lipstick into a stun gun!
A box of Eels.
And I promise this was not me but it could have been.  Someone packed Batman throwing stars.
I was involved in a flying incident.  No it was not dangerous but boy was I embarrassed.
I was on a flight from Salt Lake City to Fresno California with a plane change in San Francisco.
I sat at the back of the plane when another man sat next to me.  He was very nice and large like me… TWO BIG MEN SITTING IN THOSE TINY AIRPLANE SEATS!
Before we left Salt Lake an attendant announced that because it was so hot that we were going to alter our flight plans with a quick stop in Boise for fuel?  Ok it didn't make sense but it started a conversation with the nice large man sitting next to me.
During our small talk I looked down at my ticket and there it was written in red ink the word FAT!   Yes, my ticket said FAT!
I was livid.  How dare they call me fat?  I showed it to my new found friend and he looked at his ticket and there it was FAT in red ink. Two large men sitting together at the back of the plane   FAT!
I decided to not make scene on the plane but boy I was ready to explode on an airline employee as soon as we landed in Frisco.   I stormed to the desk at the gate waited for my turn, threw my ticket on the desk top and said with a few choice but words that I can't use here "FAT, MY TICKET SAYS FAT, THIS AIRLINE CALLED ME FAT"  I am sure that a few more words of the  four letter variety were said.   Then I waited for my apology as the airline employee looked at my ticket ….. Sighed and said.
Fresno air terminal…… F.A.T.  Fresno air terminal.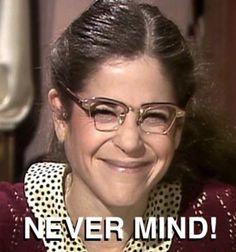 Today we talked Booze
Stupid news: Love in the air
Laff lines